Home > Update: Hero of Time Kickstarter by Materia Collective
Update: Hero of Time Kickstarter by Materia Collective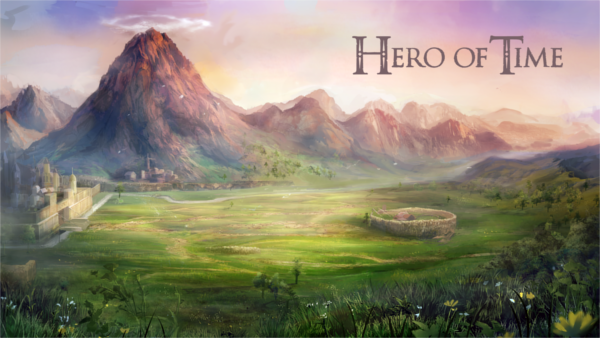 At the end of last month we announced that Materia Collective had begun a Kickstarter for their new Ocarina of Time project, Hero of Time. The final week is upon us, so with this reminder we wish to share some updates and information on the pledge rewards!
At the time of writting this post, Hero of Time has almost half of its required funding. $6,000 was funded in the first day so this final week is more than enough time. So far there are 4 musical previews, but to get the other two (two so far) you'll have to look for the backer only updates. Each preview is a solid piece of art even in the early stages. These backer only updates will provide a new preview every other Sunday until the release (if funded), so check out the update section once you back the project. Before we get to the plethora of new rewards, I just want to mention that this Kickstarter ends October 31st at 3am EDT. Please be sure to spread the word, but for now onto the goodies...
...which are a plenty! Since our last post several notable reward tiers have been added. Keep in mind (unless oterhwise stated in the reward on the site) that each tier will tend to have the same goodies from the tiers under it. Each tier, $1 and up, give you access to the backer-only updates and you can change your pledge at any time, so please check out the hidden updates for some great previews! Here is a short bullet list of some of the more notable reward tiers.
$20 - Full digital album
$40 - Physical release with a signed post card
$60 - Premium stock poster
$100 - Physical vinyl release
$200 - Limited Edition CD (and of course that vinyl+poster!)
$500 - You get 3 copies of everything in the $200 tier
$1,000 - Large Canvas Print, nothing like you'd find at a Walmart Photo Center
$2,000 - You get to hang out at the live recording sessions!
Those are the new and main tiers worth noting. You can always change your pledge at any time, so please check it out! You will be charged only when the project is funded. For now, here's another public preview. Let us know if you back this project, and what tier you chose!
Be sure to follow Materia Collective for updates via Twitter and Facebook, as well as Eric Buchholz and Sebastian Wolff via Twitter.
Don't forget to follow us on Facebook, Google Plus, and Twitter to receive up to the minute updates from us.