Home > Amazon Cancelling Some Breath of the Wild Master Edition Preorders
Amazon Cancelling Some Breath of the Wild Master Edition Preorders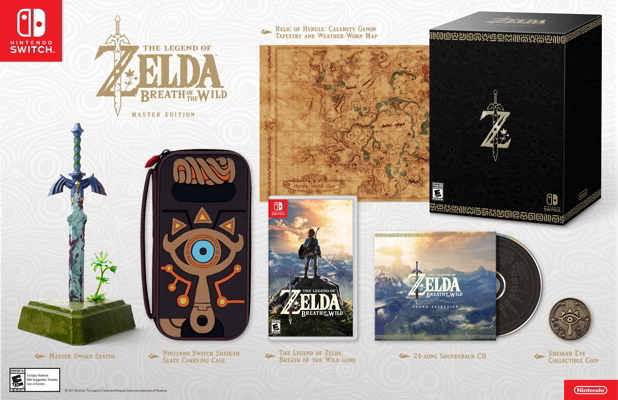 Coming from Reddit and Twitter, Amazon has been cancelling preorders for the Master Edition of Breath of the Wild. We don't know anything other than they have either oversold their allotment or Nintendo decreased it after giving them their initial amounts. Either way, you'll get a $10 gift card for the inconvenience - however unsatifying that may be. We all know these will end up on eBay and the like for triple the price very soon.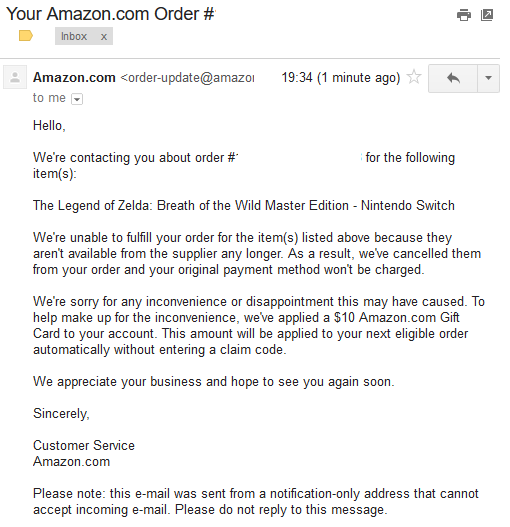 While we hope you haven't experienced this - we want to advise you all to check your email and orders to make sure you are not waiting around on launch day for no reason!
Don't forget to follow us on Facebook, Google Plus, and Twitter to receive up to the minute updates from us.