Home > Skyward Sword > Skyward Sword Fun Fun Island
Skyward Sword Fun Fun Island
The following Fun Fun Island Quest guide will take the player from the start to the end of this side quest of Skyward Sword.
Skyward Sword Fun Fun Island Quest Guide
Fun Fun Island Gratitude Crystals
You must have repaired the Scrapper before doing this quest. Head to the island marked on the map below. It is colorful and near the Lanayru Desert light beam. Talk to the man and he will talk about loosing his Party Wheel.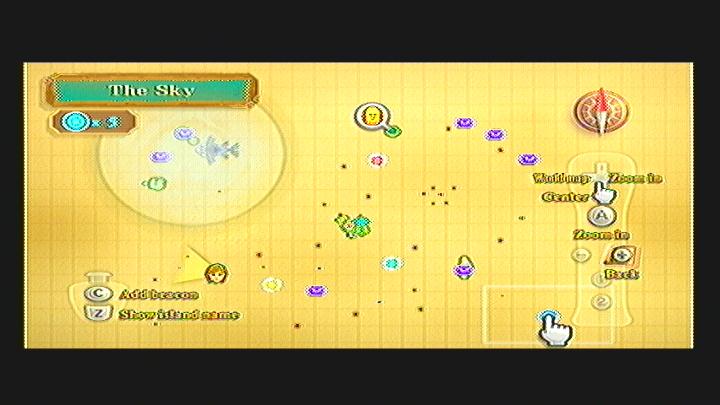 Head to Lanayru Desert Entrance and hit the Timeshift Orb. Climb up the vines and precede heading that direction.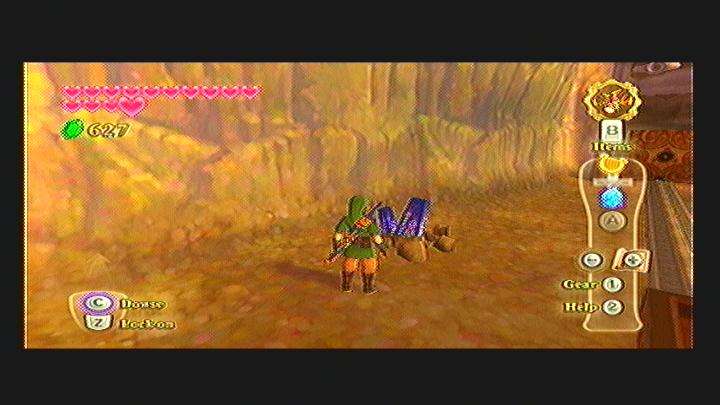 You will come to a spot where you can climb and grab a ledge. Take the ledge all the way across.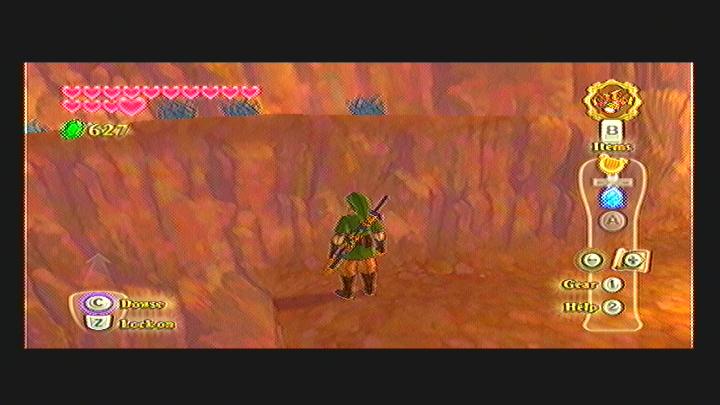 Now continue traveling the path and you will come to the object the man seeks. Use the robot to take it back to Fun Fun Island.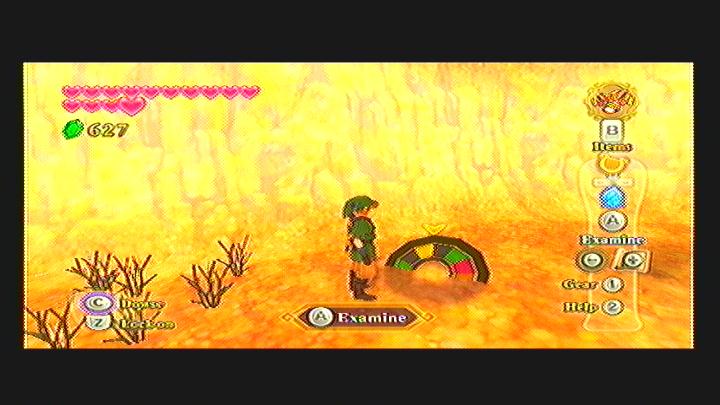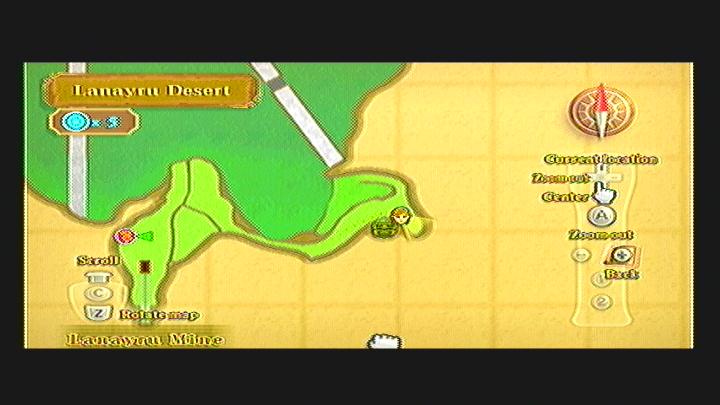 Upon delivering the item, the man will reward you will 5 gratitude crystals and a free go at his mini-game.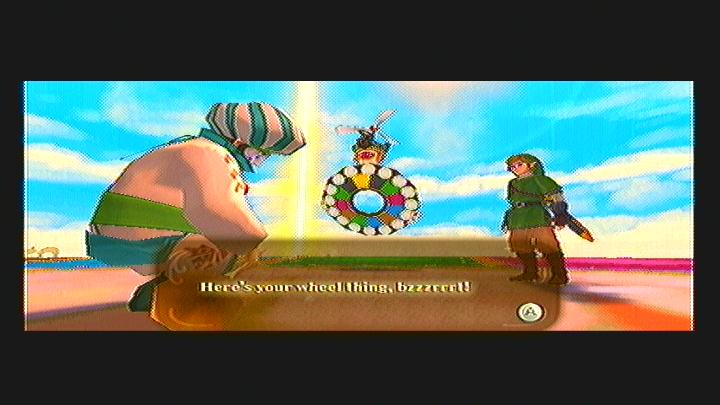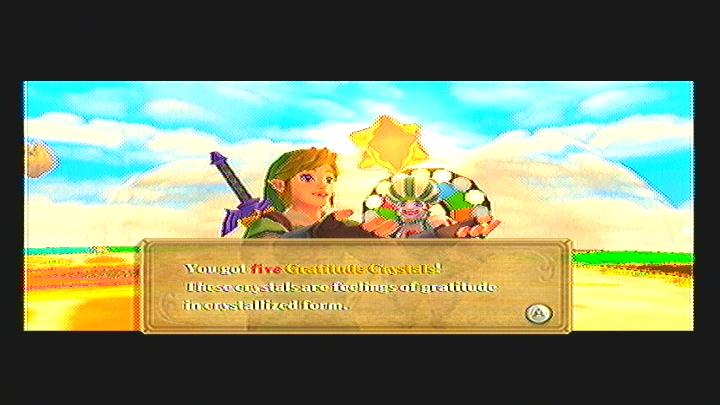 Fun Fun Island Heart Piece
Talk to the guy and pay to play his mini-game. In order to get the heart piece, the player must go through all 5 rings without hitting a ball and land on the 50 rupee spot, which is the one with the pink and blue rupees.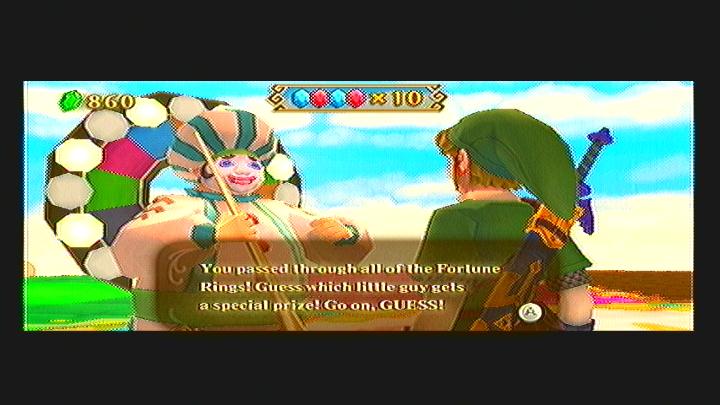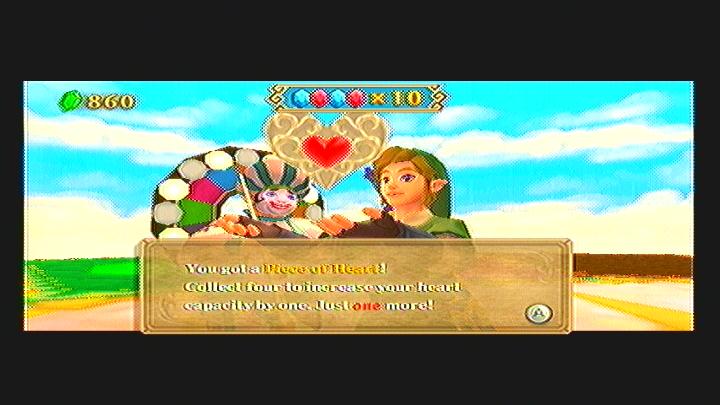 Don't forget to follow us on Facebook, Google Plus, and Twitter to receive up to the minute updates from us.