Home > Dark and Light Worlds Return in A Link to the Past 2 Says Aonuma
Dark and Light Worlds Return in A Link to the Past 2 Says Aonuma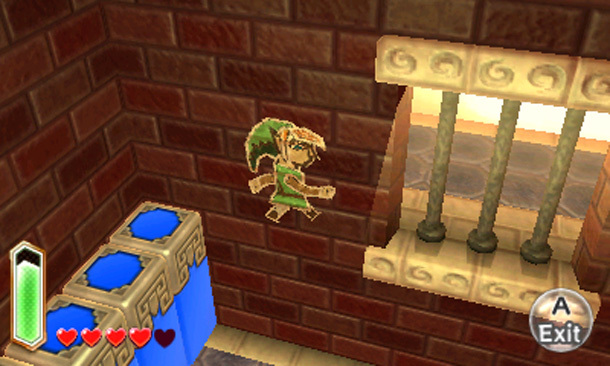 In a CNET interview, Eiji Aonuma confirmed that both the Dark and Light Worlds from A Link to the Past would return for the sequel that was announced recently. More information can be found after the jump.
Aonuma stated that the game "certainly feels different from our [the developer's] point of view." Another interesting piece of information to appear in the interview was how the 'Paper Mario'-like feature of Link was imagined from Phantom Ganon in Ocarina of Time 3D.
So where does the idea of Link becoming a drawing originate? Veteran Zelda fans may remember Phantom Ganon, the protector of the Forest Temple in Ocarina of Time. During Link's encounter, Phantom Ganon jumps into one of six identical paintings on a wall. Aonuma wondered, "What if Link could have the same power?"
Don't forget to follow us on Facebook, Google Plus, and Twitter to receive up to the minute updates from us.