Home > Rumor: New Zelda Wii U Artwork Hints at Possible Rock Climbing Mechanic
Rumor: New Zelda Wii U Artwork Hints at Possible Rock Climbing Mechanic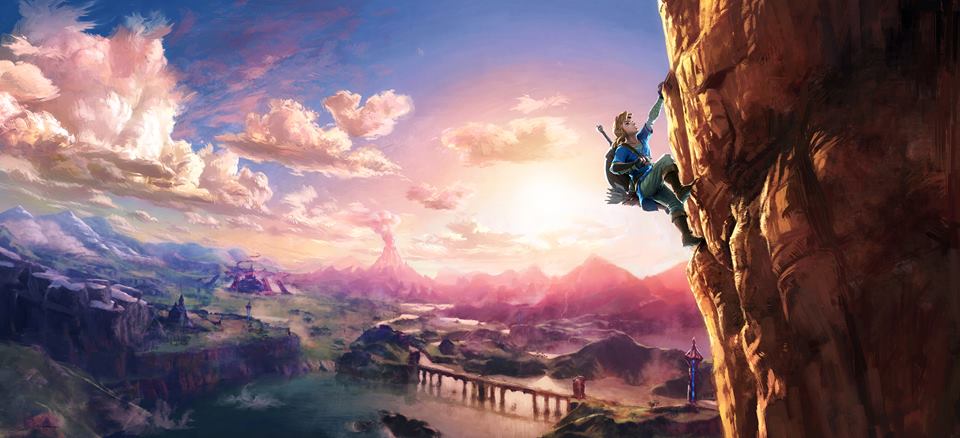 We posted some new Zelda Wii U artwork that other day and, as seen above, have some more for you today. This artwork was originally posted on Amazon, which it appears to have been removed as of the time of writting. It was later posted to the Legend of Zelda page on Facebook. It depicts Link climbing what appears to be a mountain, which seeming hints at a rock climbing mechanic. You can see the traditional gear such as arrows, sword, and shield; however, you can clearly see various regions in the background of the image as well. Go ahead and check it out and analyze it for yourself. You'll see a plethora of goodies to be found!
Be sure to check back soon as we are at E3 2016 and will be bringing you full coverage!
Don't forget to follow us on Facebook, Google Plus, and Twitter to receive up to the minute updates from us.